Български | English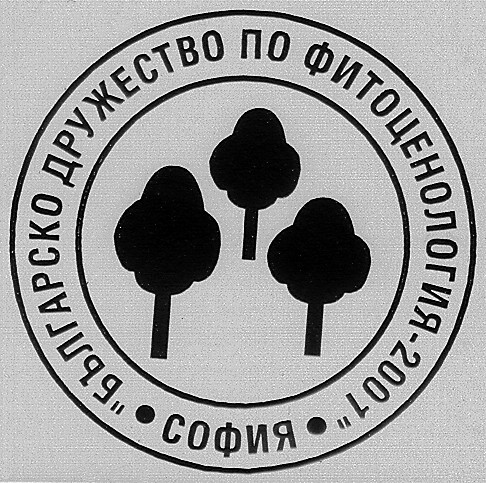 BULGARIAN SOCIETY FOR PHYTOCOENOLOGY-2001
"Bulgarian Society for Phytocoenology – 2001" is a voluntary, non-profit organization registered in a private benefit. It is an organization of botanists and phytocoenologists as well as other experts and citizens working or having permanent interests in the researches and conservation of the diverse vegetation and natural habitats in Republic of Bulgaria.
The aims of the society are:
• to incorporate the efforts of the Bulgarian experts for the development of phytocoenology in Republic of Bulgaria by establishing of suitable conditions for their work, based on the scientific and intellectual potential and experiences also gained in the world phytocenological science;
• to work for the development of phytocoenological science in Bulgaria in accordance with the contemporary world trends, as well as on the study of the vegetation cover of Bulgaria with the methods of phytocoenology, using also the expert potential of the Bulgarian scientists;
• to cooperate with similar international organizations and to participate actively in the conferences, symposia, congresses, workshops, training courses, expeditions, etc. organized by them;
• to work actively for the nature conservation as well as for the establishment of a high ecological culture of the civil society.
"Bulgarian Society of Phytocoenology – 2001" currently has 21 members who are or recently have been a part of the expert potential of IBER-BAS, Sofia University - Faculty of Biology, Forestry University, directorates of some natural parks, as well as activists, who are working in the field of the environmental conservation.
The Bulgarian phytocenologists are involved actively in the work of the International Association for Vegetation Science (IAVS – International Association for Vegetation Science), as well as in the European Vegetation Survey (EVS – European Vegetation Survey).
Currently, the Management Board of the Bulgarian Society for Phytocoenology - 2001 consists of Assoc. Prof. Dr. Rosen Tsonev (Chairman) and the members: Assoc. Prof. Marius Dimitrov and. Assist. Prof. Dr. Malina Delcheva.
---
---

Copyright (C) 2018
"Bulgarian Society of Phytocoenology – 2001"