NeoMail User's Guide Version 1.0.0
---
Initial Setup
Run the Netscape/IE web browser and enter the URL for NeoMail in the Address box. Below is an example. If you do not know what the correct URL should be ask your administrator.

Enter the correct username and password for your e-mail account.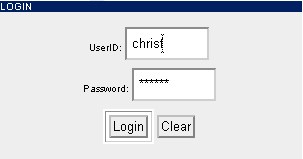 If you are using a Windows based web browser, choose whether or not your want Windows to remember your password. It's recommended to answer "No" to prevent other users from reading your e-mail.

Click the "Continue" button on the Welcome screen.